In addition to our deli selection, lunch menu and retail items, our deli also has a wonderful selection of Italian wines! Located in the back of our shop, you will find an entire wall of different reds, whites and sparkling wines that will surely make a great supplement to any dinner, party, or just about anything you can think of!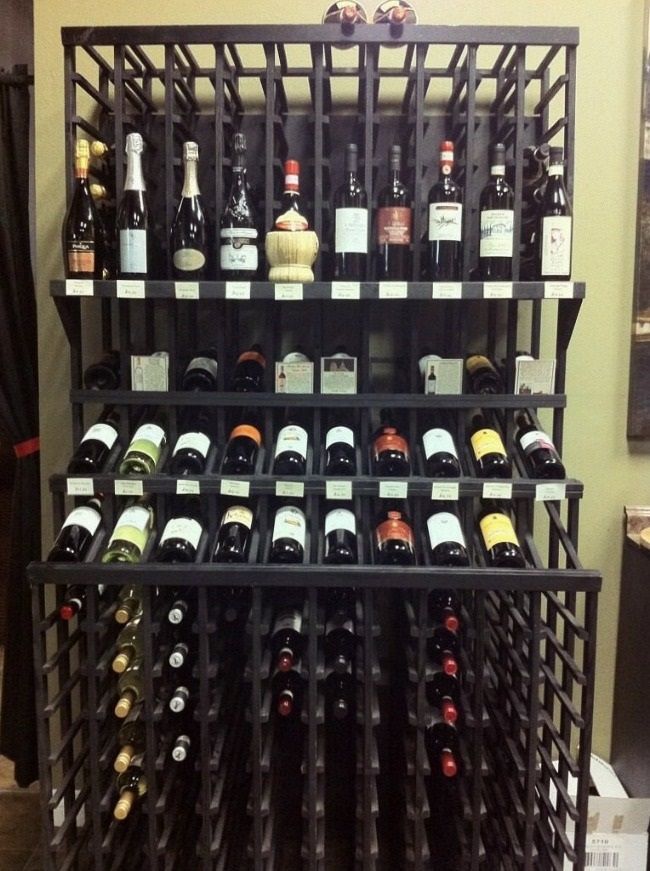 If you're planning on using some authentic wines to go with your next Italian dinner then look no futher! Our vast selection is sure to guarantee satisfaction to everyones unique taste. If you neeed somewhere to start, some of our more popular varieties are our Sangiovese, Chiante, Barbera, Pinot Grigio and Prosecco.
And if you're looking for a way to unwind after a long week, we also offer wine by the glass, so you can enjoy your favorite Italian wines with your meal. Tuesday-Saturday we have Happy Hour from 4-6, where you can enjoy 2 glasses of your choice of wines and an Italian meat and cheese platter for two!